---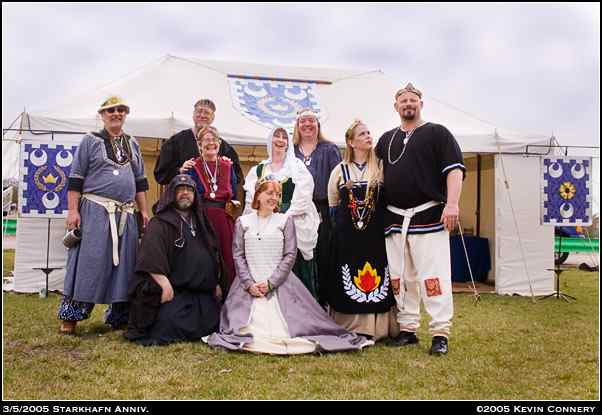 Barons and Baronesses of Starkhafn.
Front: Keradwc an Cai and Miscel of Lyonesse, founding Baron/Baroness.
Back: Richard of Black Iron (2nd Baron), Antonius Tesel and Cred Mongfind Ornardottir(3rd)' Aoibheall an Sionnach and Conall mac Seaghain (4th), Isadora Ell'eva and Conrad Breakring (5th and current at the time of the photo).
---
22 of 38